10:00-19:00 on working days
10:00-17:00 on weekends
Resistance Band - expander Power Band 208x6,4cm
Available at shop (Riga, Maskavas 418B)
Resistance Band - expander Power Band 208x6,4cm
Code:
DY-LB-08-6,4cm
| | |
| --- | --- |
| Type | Expander |
| Size | 208x0.45x6.4 cm |
| Color | Red |
| Guarantee | 2 years |
Are you a very busy person who does not have enough time for the gym? Does your work imply many trips, but still you want to keep fit? It is great that you care about yourself, and, in this case, a resistance band is your perfect solution!

The functionality of this expander is very wide: apart from fitness, it is often used in medicine to promote recovery after various traumas with the help of physiotherapy. The main stretching band advantages are low price and low probability of injuries while exercising. In addition, this sports equipment is very compact and lightweight – you can easily carry it around and organise your training session wherever you are!

The resistance band is an ideal option for those who do not like lifting heavy kettlebells or dumbbells. The expander can act both as a separate workout tool and as a secondary equipment to help you with other exercises, giving you the opportunity to involve more muscles and work on stretching. Choose the necessary expander width and take a step towards beauty and health!

Sizes: 208 x 0.45 x 6.4 cm;
Color: red.
Frequently bought together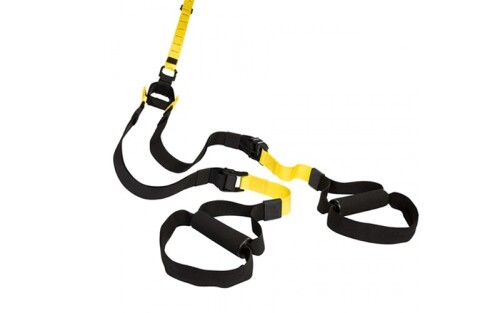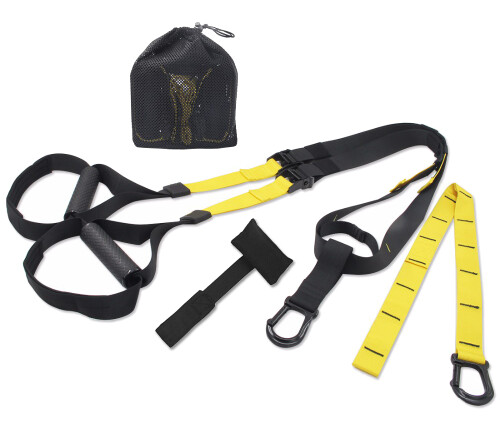 Fitness Sport Sling with Door Anchor
---

Reviews Morex.lv
Risto
4 months ago
Excellent service - bought an AM Fusion SUP board - with a great on-sale offering price - on Wednesday evening. And on Friday morning, it was already delivered to my doorstep. Absolutely great, keep up this kind of customer-oriented service (Y)
Stėja
a year ago
I ordered cosmetologic chair/table from this company to Lithuania. Read the reviews and choose to buy from Morex than from my own country selling companies. I was suprised by the fast shipping! They shipped it very fast, pretty got it the other day. The problem was with the DPD couriers who somehow managed to lost the huge package for a few days and damage it. But after some calls and searching the package was found. The chair itself is in good quality, inside of the package wasn't damaged, so I am happy. Your customer service is amazing, got replies in email very fast! Thank you so much! Will be definitely ordering more.
Andrei
2 months ago
Good place to buy stuff! Cheap and fast delivery. only 1-3 days from Latvia warehouse to Estonia.
Eric
a year ago
Ordered online and asked to prepare my order for prompt collection. Everything was prepared as I arrived, upon paying the order I got a discount voucher in value of 5e, got some other useful stuff offered I did not even imagine needing, paid the additional goods, got the 5e off, and retained another 5e voucher for the next deal. Great and helpful staff, cracking jokes and responding well to my silly ones. Good job. Commended and recommended.