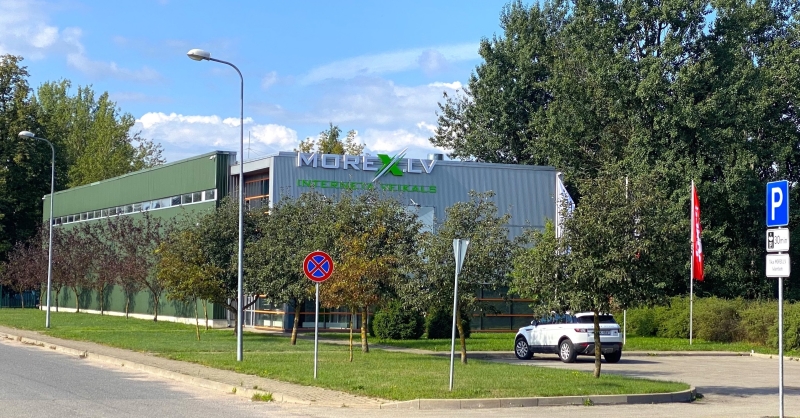 An experience
We have been working since 2007, we have served more than 200,000 customers. We received more than 1000 positive reviews from our customers on the Internet.
Good prices
MOREX.LV works directly with suppliers of goods without intermediaries, so we can offer a good price, which in most cases is also the lowest price on the market. You will pay exactly as much as the product costs.
Time saving
When ordering in the MOREX store, you will receive your order at the promised time, usually the goods are in stock and available immediately. All product balances listed on the site are real and updated in real time. This means that if you see 10 products in stock, then this stock is real, and you do not need to wait for confirmation of its availability.
Unique offer
We offer a wide and unique range of products, which in most cases is the only one offered in the country. In the online store you can buy products of well-known brands such as Intex, Bestway, Jobe, Aqua Marina, Thetford, Enders, etc. We produce search neodymium magnets under our Black Magnet trademark. We have our own RESTPRO brand, which offers high-quality massage tables, beauty couches, tattoo and lash maker chairs, as well as other interesting products for masseurs and cosmetologists.
Quality assurance
You will receive a quality product at a good price. We provide a 2-3 year warranty for all products. Highly appreciating quality, each product that we offer has undergone special tests, after which it was confirmed that it meets the quality standards of our company.
Service
We do our best to make buying from us convenient, fast and pleasant. We work to make each of you feel special, for this purpose the entire MOREX team works. You will receive answers on your questions by email or phone, but all popular answers are already placed in the product description.
Delivery
You can see the shipping cost and all possible delivery options in the description of a particular product, as well as in the shopping cart, since the shipping price will be calculated automatically, taking into account the weight and dimensions of the parcel. If a parcel machine is offered for a product, this means that we have already checked that the box can actually be placed in the parcel machine.
You can choose the most convenient delivery method for you, such as:
Omniva, Venipak, DPD and Latvijas Pasts parcel machines.
Delivery to post offices.
Circle K Parcel Pickup Points
Classic delivery by courier to the address you specified.
We will deliver in a convenient way for you!
You can order the desired items in our online store MOREX.LV or by calling +371 26003120. You can choose the most convenient way of ordering!
The MOREX team wishes you a happy shopping!