10:00-20:00 on working days
10:00-18:00 on weekends
Air conditioner (heat pump) Mitsubishi SRK/SRC60ZSX-W Diamond Nordic series
Pre order, available in 1-2 days
Air conditioner (heat pump) Mitsubishi SRK/SRC60ZSX-W Diamond Nordic series
Code:
SRK/SRC60ZSX-W
| | |
| --- | --- |
| Type | For home |
| Installation | 350 EUR |
| Room | 91-120 m² |
| Power consumption | 0.28-2.13 kW |
| Cooling capacity | 1-6.9 kW |
| Heating capacity | 0.8-8.8 kW |
| Conditioner size | 31x92x22 cm |
| Inverter size | 64x80x29 cm |
| Guarantee | 2 years |
Quick assembly: 350 EUR + free delivery in Riga and 50 km around Riga.

No security deposit or prepay - pay directly to the assembly worker!

Split air conditioning system Winter-Summer - cool in summer, warm in winter. The split system cools the air in high-temperature summer mode and is able to replace heaters completely when it is up to -25 degrees outside. Heating mode allows you to save 5 times more energy in comparison with electric heating.

The air conditioner consists of two parts - a compressor and an indoor unit. The compressor has a container with a cooling gas called freon. By circulating in copper tubes, freon cools the air. The distinctive feature of the split system is its ability not only to cool the air, but also to serve as a full-fledged economical heater.

The air conditioner has movable blinds that distribute air evenly both horizontally and vertically to maintain a more accurate temperature balance.

You will receive:

A + economical energy consumption,
low noise level;
increased efficiency by up to 500% in heating mode.
The split-system will save your space, time and money:

No need to look for extra space, as wall-mounted air conditioners do not take up any extra space, unlike bulky mobile devices.
Split-system maintenance is normally required only once a year.
Wall air conditioners are more economical than mobile ones for 70-80%.
Less noise - wall conditioners are 20 decibels quieter than mobile ones.
Do not risk – order the assembly service!
No need to take a risk and look for service men: our qualified workers will deliver and install the air conditioner themselves, and you will not have to pay a deposit or make a prepayment - you will pay for the work and the split system altogether once the air conditioner is already installed.

Assembly: installation cost is € 200 + VAT (with outside unit height and pipe lengths up to 3 m). The installation kit includes everything you need to get the air conditioner up and running.

Book the assembly with us, and you will get a free delivery in Riga and 50 km around Riga.

Installation time: 1 to 5 days; we will arrange a day with you, and the masters will arrive on time.
We recommend that you contact us before ordering by calling +371 26003120 or sending us an e-mail to info@morex.lv to specify the installation requirements. We offer you to choose the most suitable air conditioner with our help. If you choose a model that is too weak, the air conditioner will not be able to function properly. An excessively powerful air conditioner may be turned on too often and with short impulses, which will shorten its service life.

Warranty: 2 years if assembled by our service men. If you install the air conditioner yourself, the warranty is void.

Come to our shop Riga and check out the top 3 air conditioner models available in our showroom. You will have a chance to evaluate the work of the air conditioning units - they heat our store in winter and cool it in summer as well!

---
Frequently bought together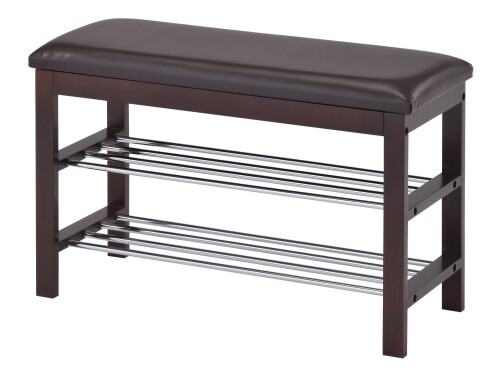 Shelves for shoes "Futura" Brown, 81x31x49cm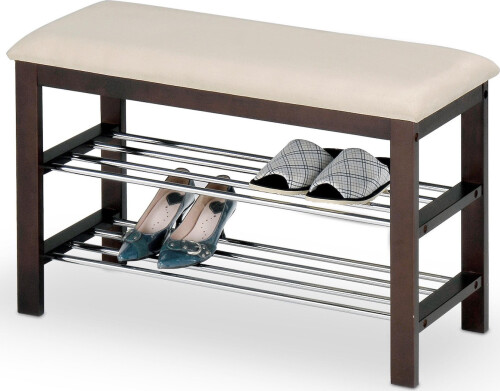 Shelve for shoes "Futura" Cream, 81x31x49cm