10:00-19:00 on working days
10:00-17:00 on weekends
Intex MARINER 3 FULL SET with Neraus NRS 46X + Intact Traktion-Power 125Ah battery
Intex MARINER 3 FULL SET with Neraus NRS 46X + Intact Traktion-Power 125Ah battery
Code:
marin3_46_int125_dec
| | |
| --- | --- |
| Boat | Mariner 3 |
| Motor | Neraus 46X |
| Battery | Intact 125Ah |
| Charger | Benton Iceman 5.0 - 12V |
| Type | Boat+Mot+Bat+Char+Mount |
| Number of places | 3 |
| Guarantee | 2 years |
- Electric outboard motor
Neraus NRS 46X
- with charge indicator;
- Intex Mariner 3 BOAT SET - with hard floor (297x127x46cm)
- Power Battery Intact Traktion-Power 125Ah (20h);
- Power Battery charger Benton Iceman 5.0;
- Transom board for mounting the INTEX outboard motor
---
Neraus NRS 46X outboard motor - with charge indicator!
Salt water corrosion protection of the motor.
The shaft is made of shockproof fiberglass.
Adjustable engine positions, height and angle (amplitude).
Telescopic handle, maximum length: 152 mm.
Propeller with 3 blades.
Number of speeds: 5 forward speeds, 3 backward speeds.
All models are equipped with a 10 LED battery indicator, which shows how much the battery is currently charged.
The on-board holder is made of carbon fiber that can withstand heavy loads and is resistant to ultra-violet rays.
Neraus NRS 46X
Thrust:
46 LBS / 20.9 KGS;
Input Power:
12V, 40A, 480W;
Shaft length:
36'';
Max speed:
9,5 km/h.
---
Intex Mariner 3 boat set is a capacious inflatable three-seat boat with a loading capacity of up to 300 kg.
The hard floor of the construction is reliable, durable and creates additional comfort for passengers.
The boat is made of high-tech three-layer material Super Tough, that consists of two layers of highly durable vinyl, between which a special net made of polyester is placed. This material can be exposed to aggressive environments: gasoline, engine oil, salt water. It is resistant to temperature extremes and exposure to sunlight. Super Tough is 0.76 mm thick.
The boat consists of two independent air compartments with Boston-type valves for quick inflation and deflation.
The boat is equipped with two rotating tholes and two holders for oars, as well as two holders for fishing rods, one on each side. There are two capacious hook-on bags: one is meant for batteries, another one is for fishing tackle and other necessary accessories.
To float out, the boat has durable plastic handles on the front and stern of the boat. The convenience of mooring and towing is also provided by an external rail (safety rope),which is placed along the entire perimeter of the boat. On the upper surface of the sides of the boat, in the places of contact with the oars, vinyl shields are glued to protect the sides from abrasion. In addition, for extra protection against stones when mooring, a special strip of extra strong material is glued around the entire perimeter of the boat.
The boat is equipped with two comfortable inflatable seats.
The boat comes with accessories: the set includes lightweight 137 cm long aluminum oars and a double-acting manual pump High-Output Pump (art. 68614),which inflates when the piston moves in both directions.
Characteristics:
Size: 297x127x46 cm;
Weight: 29.80 kg.
Number of seats - 3.
Payload, kg: 300 kg.
Material - three-layer reinforced Super Tough.
The thickness of the material is 0.76 mm.
3 air chambers.
Special Boston-type valves for quick inflation and deflation.
The rope around the perimeter of the boat.
Hard floor for greater comfort and stability.
Oarlocks on each side and oar holders.
The set includes oars, pump, bags.
---
Battery Charger Benton Iceman 5.0
Compact charger for easy and safe charging of all types of 12V lead acid batteries (WET, AGM, GEL). Automatically adjusts charging to battery size, charge status and temperature. Intuitive display and easy-to-connect charging terminals and wires. Easy to store in the car or garage.
Can be used at temperatures -40C / + 40C
For batteries with a capacity of 10-150Ah
12V, 6A, 230V, IP65
Weight: 0.735kg
Size: 210x90x54mm
ISO 9001-2008, ISO 14001: 2004 and-OHSAS 18001: 2007.
---
Intact Traktion-Power battery 125Ah (20h)
Battery Height: 284
Battery Width: 175
Battery Length: 348
---
Transom board for mounting an outboard motor INTEX
Frequently bought together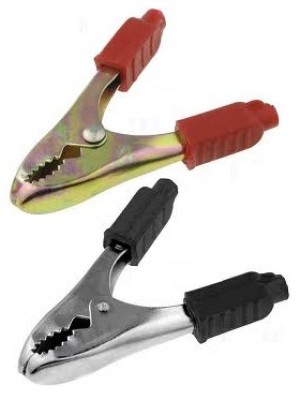 Material:
Metal and plastic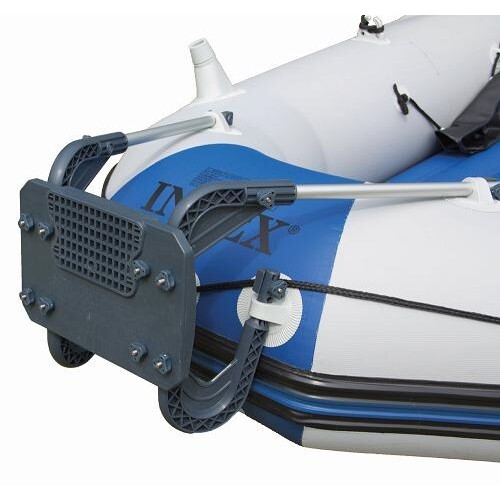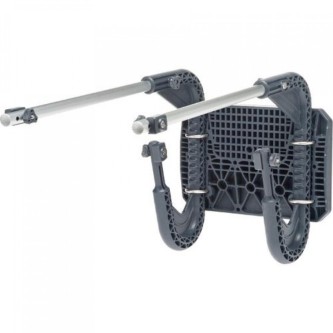 ---

Reviews Morex.lv
Risto
4 months ago
Excellent service - bought an AM Fusion SUP board - with a great on-sale offering price - on Wednesday evening. And on Friday morning, it was already delivered to my doorstep. Absolutely great, keep up this kind of customer-oriented service (Y)
Stėja
a year ago
I ordered cosmetologic chair/table from this company to Lithuania. Read the reviews and choose to buy from Morex than from my own country selling companies. I was suprised by the fast shipping! They shipped it very fast, pretty got it the other day. The problem was with the DPD couriers who somehow managed to lost the huge package for a few days and damage it. But after some calls and searching the package was found. The chair itself is in good quality, inside of the package wasn't damaged, so I am happy. Your customer service is amazing, got replies in email very fast! Thank you so much! Will be definitely ordering more.
Andrei
2 months ago
Good place to buy stuff! Cheap and fast delivery. only 1-3 days from Latvia warehouse to Estonia.
Eric
a year ago
Ordered online and asked to prepare my order for prompt collection. Everything was prepared as I arrived, upon paying the order I got a discount voucher in value of 5e, got some other useful stuff offered I did not even imagine needing, paid the additional goods, got the 5e off, and retained another 5e voucher for the next deal. Great and helpful staff, cracking jokes and responding well to my silly ones. Good job. Commended and recommended.