10:00-19:00 on working days
10:00-17:00 on weekends
Intex MARINER 4 motor SET with Neraus NRS 46X
Intex MARINER 4 motor SET with Neraus NRS 46X
Code:
marin4_46
| | |
| --- | --- |
| Boat | Mariner 4 |
| Motor | Neraus 46X |
| Type | Boat+Mot+Mount |
| Number of places | 4 |
| Guarantee | 2 years |
The set contains:

- Intex motor mount;
- Intex MARINER 4 Boat;
- Electric boat motor Neraus NRS 46X - with charge indicator;
Intex MARINER 4 Boat:
The Intex Mariner 4 Rigid Inflatable Boat features a hard rigid floor, making it their best hunting/fishing boat by far. Heres why: the rigid floor in the Intex Mariner 4 inflatable boat provides unmatched stability so you can stand up and cast during calm stretches of the river. You also dont have to worry about popping the floor with a hook. Plus the floor supports hard swivel boat seats for even greater comfort.
This great trolling boat has two fishing rod holders at both ends, and an inflatable keel to help you hold a straight line with the trolling motor. Its incredibly durable as well: constructed with a double-thick bottom hull, and two thick rock guards (one all-around and the other on the keel). Additionally, the vinyl is made up of three separate layers: two outer layers of heavy gauge PVC are laminated to an inner layer of 1000 denier polyester mesh fabric for extra reinforcement. Built with safety in mind, the five separate air chambers ensure you always stay afloat, even if one chamber punctures. Included is with the Double Quick II Hand Pump inflates the boat in half the time.
Get the fishing season started right with the Intex Mariner 4 Rigid Inflatable Boat.

Capacity: 4 Persons or 880 lbs
Dimensions: 328x145x48cm
Oars: Included 54 aluminum oars that collapse for easy storage
Pump: Intex Double Quick II Hand Pump
Accessories Included: Oars, storage bag, patch kit, battery pouch, gear pouch.
Optional Accessories: Motor Mount Kit (can be purchased separately)
Floor: Intexs best, most stable floor
Welded on 360 degree rotational oar locks make rowing this boat a breeze
Four Boston valves on main hull chamber make inflating and deflating the boat fast
Inflatable keel for improved control and handling
Grab handle on both ends
Large dimensions provide a wider roomier cockpit
Two fishing rod holders at each end of the boat for hands free fishing
Three inflated seat cushions with new comfortable rectangular design
Intex motor mount:
The Intex Motor Mount Kit features an easy to attach marine plywood mount with aluminum supports. Fits up to 3.0 HP motors and is meant for use with the Intex Challenger 3 & 4, Seahawk 2, 3 & 4, Excursion 2, 3, 4 & 5, Seahawk II and Mariner 4 Boats.
Electric boat motor NERAUS 46x:
Neraus X-series trolling motor is the latest model developed by Neraus Company. Trolling motor, by definition, is a specific type of electrical outboard motor that is used for trolling fishing. Since it supplies adjustable speed and operates extremely quite without ascaring away fish, trolling motors have become more popular for fishing in lake and river area.

Neraus X-series trolling motor has excellent quality. The shaft is made of complex fiber, which gives great stiffness. The motor shell is well protected by resin so that it is anti-corrosive against salt water. The propeller is designed to be dual blades and is able to provide higher efficiency than those of triple baldes.

Main features.
The handle has the ability to rotate upward and downward woth a maximum of 30 degrees to provide most comfortable control experience. A movement lockis also equipped to maintain handle position.
The transom bracket can lift the motor when it is idle. The height of motor can be adjusted by the position locker.
Motor has a 10 LEDs battery indicator that indicates the current battery status. 5 Forward speeds 3 reverse speeds.

Neraus NRS 46
Thrust: 46 LBS / 20.9 KGS;
Input Power: 12V, 40A, 480W;
Shaft length: 36'';
Max speed: 9,5 km/h
Frequently bought together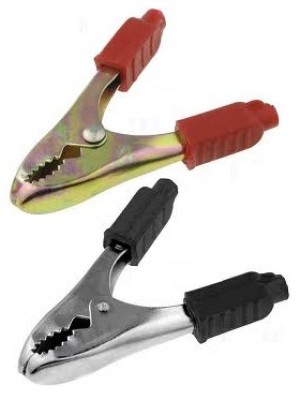 Material:
Metal and plastic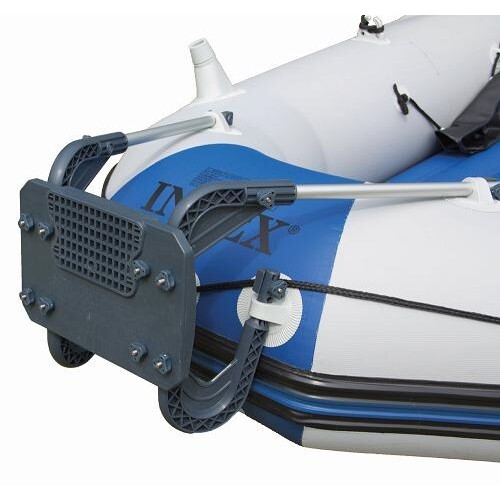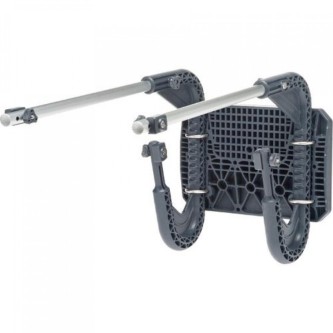 ---

Reviews Morex.lv
Risto
a week ago
Excellent service - bought an AM Fusion SUP board - with a great on-sale offering price - on Wednesday evening. And on Friday morning, it was already delivered to my doorstep. Absolutely great, keep up this kind of customer-oriented service (Y)
Stėja
a year ago
I ordered cosmetologic chair/table from this company to Lithuania. Read the reviews and choose to buy from Morex than from my own country selling companies. I was suprised by the fast shipping! They shipped it very fast, pretty got it the other day. The problem was with the DPD couriers who somehow managed to lost the huge package for a few days and damage it. But after some calls and searching the package was found. The chair itself is in good quality, inside of the package wasn't damaged, so I am happy. Your customer service is amazing, got replies in email very fast! Thank you so much! Will be definitely ordering more.
Vjatseslav
2 months ago
This is one of the best online experiences I've had. Delivery was lightning fast and flow was smooth. Keep up the good work!
Eric
10 months ago
Ordered online and asked to prepare my order for prompt collection. Everything was prepared as I arrived, upon paying the order I got a discount voucher in value of 5e, got some other useful stuff offered I did not even imagine needing, paid the additional goods, got the 5e off, and retained another 5e voucher for the next deal. Great and helpful staff, cracking jokes and responding well to my silly ones. Good job. Commended and recommended.
Ольга
a month ago
Very good shop! fast , convenient , on time , excellent service and level of service ! You are the best!