10:00-19:00 on working days
10:00-17:00 on weekends
Sports complex Pioner-8 blue-yellow (swedish wall) (in assembled state)
Available at shop (Riga, Maskavas 418B)
Sports complex Pioner-8 blue-yellow (swedish wall) (in assembled state)
Code:
DSK-PIONER-8-BLUE
| | |
| --- | --- |
| Mounts | To The Wall |
| Height | 225 cm |
| Wall width | 130 cm |
| Depth | 70 cm |
| From Wall | 13.3 cm |
| Max. load | 100 kg |
| Guarantee | 2 years |
Sports complex in assembled state.

Is your child's birthday right around the corner? Are you racking your brains over the present? Do you want the gift to be useful and enjoyable at the same time? Congratulations, you have found exactly what you were looking for! The Swedish wall bars Pioner-8 will strengthen your child's muscles and make him tougher and healthier. Its attractive bright design will motivate your kid to exercise again and again!

Such a great gift will never bore any child as it consists of a whole complex of colorful sports equipment:

rope
rings
vertical and horizontal ladders
net
horizontal bar
If you have previously encountered low-quality children's sports equipment, this time there are no issues for concern. Pioner-8 materials are environmentally friendly and completely safe for the child, which is confirmed by the international certificates of quality. This sports complex is suitable for children of any age, starting from 3 year-olds, so your gift will be universal and multifunctional. If you have several children, this Swedish wall will surely attract all the others as well!

Everyone knows that children love to be proud of their achievements and skills, so give them this opportunity! Order this sports wall today - your child will be grateful to you and happy to exercise hard to demonstrate the result!

Package size: 128 cm x 50 cm x 70 cm and 241 cm x 22 cm x 8 cm;
Size: 1.15 mx 0.69 mx 2.25 m;
Adjustable height: 2.25 m;
Offset from wall: 13,3 cm;
Step distance: 26 cm;
Recommended age: 3 years;
Weight: 29 kg;
Maximum load: 100 kg;
Color: blue, yellow;
Equipment: rope, ring, vertical and horizontal ladder, net and horizontal bar.

ATTENTION! For safer exercising, we recommend that you purchase a special mat!

Frequently bought together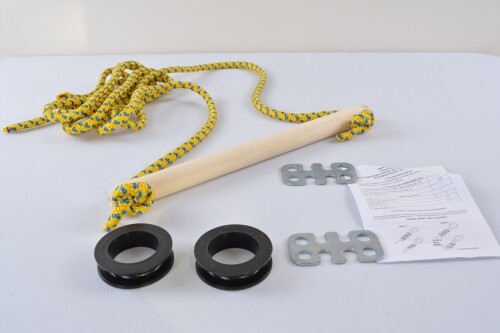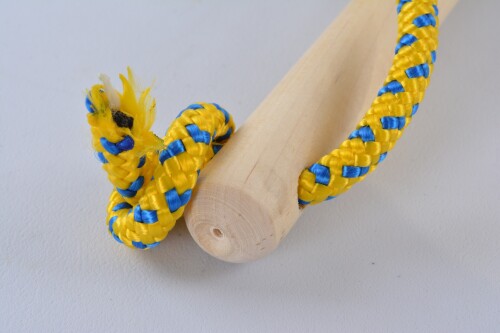 Trapeze for swedish walls
Length of rope:
Regulable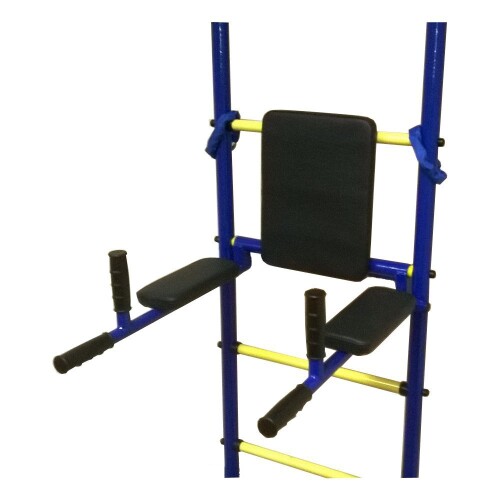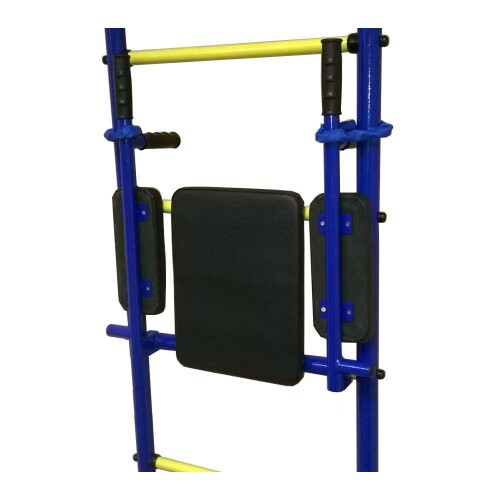 Adjustable canopy for press Pioner
---

Reviews Morex.lv
Stėja
a year ago
I ordered cosmetologic chair/table from this company to Lithuania. Read the reviews and choose to buy from Morex than from my own country selling companies. I was suprised by the fast shipping! They shipped it very fast, pretty got it the other day. The problem was with the DPD couriers who somehow managed to lost the huge package for a few days and damage it. But after some calls and searching the package was found. The chair itself is in good quality, inside of the package wasn't damaged, so I am happy. Your customer service is amazing, got replies in email very fast! Thank you so much! Will be definitely ordering more.
Andrei
4 months ago
Good place to buy stuff! Cheap and fast delivery. only 1-3 days from Latvia warehouse to Estonia.
Risto
6 months ago
Excellent service - bought an AM Fusion SUP board - with a great on-sale offering price - on Wednesday evening. And on Friday morning, it was already delivered to my doorstep. Absolutely great, keep up this kind of customer-oriented service (Y)
Eric
a year ago
Ordered online and asked to prepare my order for prompt collection. Everything was prepared as I arrived, upon paying the order I got a discount voucher in value of 5e, got some other useful stuff offered I did not even imagine needing, paid the additional goods, got the 5e off, and retained another 5e voucher for the next deal. Great and helpful staff, cracking jokes and responding well to my silly ones. Good job. Commended and recommended.