10:00-19:00 on working days
10:00-17:00 on weekends
Wooden Swedish gymnastic wall D224, 243x153 cm
1 in the supplier's warehouse
Pre order, available in 3-7 days
Wooden Swedish gymnastic wall D224, 243x153 cm
Code:
00175
| | |
| --- | --- |
| Mounts | To The Wall |
| Height | 243 cm |
| Wall width | 153 cm |
| Max. load | 120 kg |
| Guarantee | 2 years |
The Swedish wall Sanro D4 is designed to strengthen all muscle groups of your child, develop coordination, dexterity, and train the vestibular apparatus.

A sturdy wooden ladder will allow you to climb to the very top of the Swedish wall and reach the wooden cornice with attachments. Your child can easily go down the rope ladder. Children's gymnastics rings will help strengthen the muscles of the arms. Gymnastic rings are the best sports equipment that combines opportunities for entertainment and physical development. The trapezoid will give your child the opportunity to swing in different directions.

Technical data:

Wall height: 243 cm
The width of the wooden cornice: 153 cm
Wall width: 64 cm
Removal of a wooden cornice from the wall: 50 cm
Maximum attachment load: 80 kg
Materials: pine / birch
Complete set: rope ladder, rings, trapeze, rope
Frequently bought together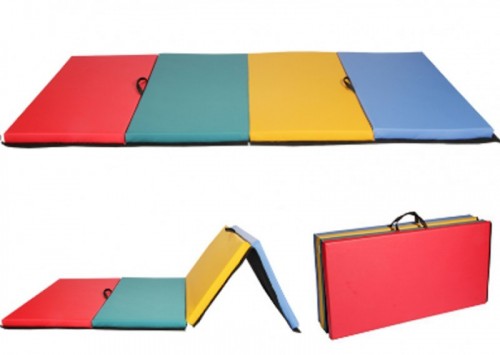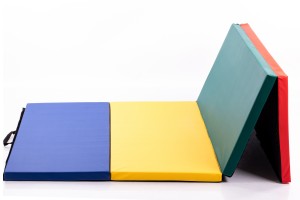 Gymnastic mat 116x232cm multicolour YM-R4
Plastic disc swing Bungee jump Ø28 cm, КВТ, red
---

Reviews Morex.lv
Risto
3 months ago
Excellent service - bought an AM Fusion SUP board - with a great on-sale offering price - on Wednesday evening. And on Friday morning, it was already delivered to my doorstep. Absolutely great, keep up this kind of customer-oriented service (Y)
Stėja
a year ago
I ordered cosmetologic chair/table from this company to Lithuania. Read the reviews and choose to buy from Morex than from my own country selling companies. I was suprised by the fast shipping! They shipped it very fast, pretty got it the other day. The problem was with the DPD couriers who somehow managed to lost the huge package for a few days and damage it. But after some calls and searching the package was found. The chair itself is in good quality, inside of the package wasn't damaged, so I am happy. Your customer service is amazing, got replies in email very fast! Thank you so much! Will be definitely ordering more.
Andrei
2 months ago
Good place to buy stuff! Cheap and fast delivery. only 1-3 days from Latvia warehouse to Estonia.
Eric
a year ago
Ordered online and asked to prepare my order for prompt collection. Everything was prepared as I arrived, upon paying the order I got a discount voucher in value of 5e, got some other useful stuff offered I did not even imagine needing, paid the additional goods, got the 5e off, and retained another 5e voucher for the next deal. Great and helpful staff, cracking jokes and responding well to my silly ones. Good job. Commended and recommended.