10:00-19:00 on working days
10:00-17:00 on weekends
NERAUS NRS 36X + Intact Marine-Power 114AH+ DECA 9A
Pre order, available in 1-2 days
NERAUS NRS 36X + Intact Marine-Power 114AH+ DECA 9A
Code:
nrs36_int114_deca
| | |
| --- | --- |
| Motor | Neraus 36X |
| Battery | Intact 114Ah |
| Charger | Deca 9A |
| Type | Mot+Bat+Charger |
| Guarantee | 2 years |
Included:

Electric outboard motor Neraus NRS 36X - with charge indicator;
Power boat battery Intact Marine-Power 114Ah (c20);
Pulse Battery Charger DECA 9A.
---
Electric boat motor NERAUS 36x - with charge indicator

Neraus X-series trolling motor has excellent quality.
The shaft is made of complex fiber, which gives great stiffness.
The motor shell is well protected by resin so that it is anti-corrosive against salt water.
The propeller is designed to be dual blades and is able to provide higher efficiency than those of triple baldes.
The handle has the ability to rotate upward and downward woth a maximum of 30 degrees to provide most comfortable control experience. A movement lockis also equipped to maintain handle position.
The transom bracket can lift the motor when it is idle. The height of motor can be adjusted by the position locker.
Motor has a 10 LEDs battery indicator that indicates the current battery status. 5 Forward speeds 3 reverse speeds.
Neraus NRS 36
Thrust: 36 LBS / 16.3 KGS;
Input Power: 12V, 29A, 348W;
Shaft length: 30'';
Max speed: 6.5 km/h.

---
Power boat battery Intact Marine-Power 114Ah (c20)

Standard class battery. Voltage 12V.

Traditional technology lead - acid battery with liquid electrolyte. Reinforced high-capacity battery boards provide increased energy capacity.

Designed for light intensity applications as an energy source for electric boat engines, golf carts, electric wheelchairs, hoists, car audio systems and other equipment. With electrolyte and charged.

Depth: 172
Height: 242
Width: 330
Amperes: 95
---
Pulse Battery Charger DECA 9A

230V 12V / 9A 10-120Ah

Automatic battery charging.
Designed for charging 12V lead acid, AGM and GEL type batteries.
Designed for all types of batteries with a capacity from 10 to 120 ampere-hours.
9A charging current.
Maximum power consumption - 115W.
Internal transformer with copper coil for effective charging.
Protected against incorrect connection of terminals.
The battery can be left connected to the charger, without any risks.
Made in Italy (DECA s.p.a. SM).
Frequently bought together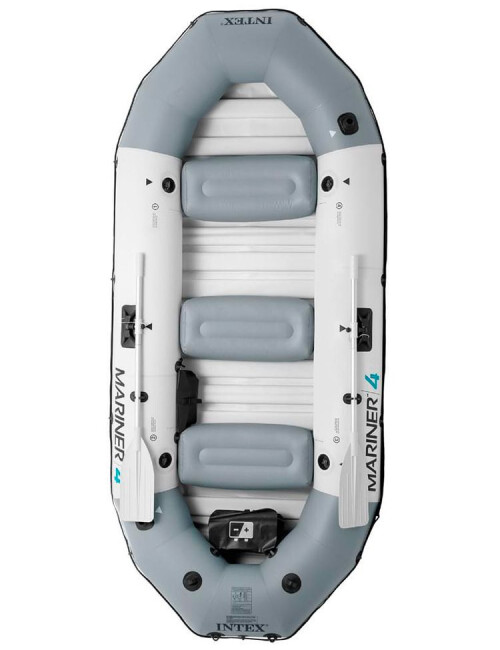 Inflatable 4-seat boat Intex 68376 MARINER 4 Boat Set, hard floor (328x145x48)
Type:
Reinforced multilayer PVC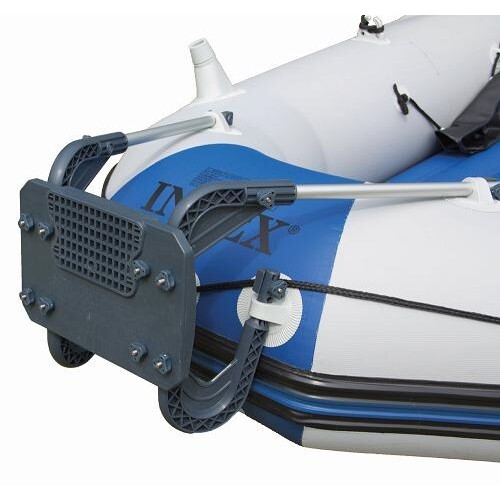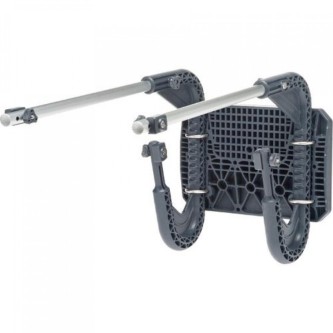 ---

Reviews Morex.lv
Risto
4 months ago
Excellent service - bought an AM Fusion SUP board - with a great on-sale offering price - on Wednesday evening. And on Friday morning, it was already delivered to my doorstep. Absolutely great, keep up this kind of customer-oriented service (Y)
Stėja
a year ago
I ordered cosmetologic chair/table from this company to Lithuania. Read the reviews and choose to buy from Morex than from my own country selling companies. I was suprised by the fast shipping! They shipped it very fast, pretty got it the other day. The problem was with the DPD couriers who somehow managed to lost the huge package for a few days and damage it. But after some calls and searching the package was found. The chair itself is in good quality, inside of the package wasn't damaged, so I am happy. Your customer service is amazing, got replies in email very fast! Thank you so much! Will be definitely ordering more.
Andrei
2 months ago
Good place to buy stuff! Cheap and fast delivery. only 1-3 days from Latvia warehouse to Estonia.
Eric
a year ago
Ordered online and asked to prepare my order for prompt collection. Everything was prepared as I arrived, upon paying the order I got a discount voucher in value of 5e, got some other useful stuff offered I did not even imagine needing, paid the additional goods, got the 5e off, and retained another 5e voucher for the next deal. Great and helpful staff, cracking jokes and responding well to my silly ones. Good job. Commended and recommended.