10:00-19:00 on working days
10:00-17:00 on weekends
Wooden Swedish Wall Carousel Adler, Beige, 00178
Available at shop (Riga, Maskavas 418B)
Wooden Swedish Wall Carousel Adler, Beige, 00178
Code:
00178
| | |
| --- | --- |
| Mounts | To The Wall |
| Dimension | 96х70 cm |
| Height | 243 cm |
| Max. load | 80 kg |
| Guarantee | 2 years |
Wooden Swedish Wall Carousel "Adler" is a universal trainer; with its help kids can have active leisure time doing dozens of physical exercises at home. Made from quality pine and birch wood, Swedish wall is eco safe and can endure heavy load.

The package of the wooden wall bars is meant for the exercise complex for hands and legs, for the back and for abdominal muscles. Climbing rope, gymnastic rings and a bungee jump will bring joy to any child from the age of three to a teenager. A mounted pull up bar endures the load of up to 120 kilos. It means that adult members of the family can also keep fit.

Home sport complex occupies very little space. The compact dimensions of the construction make it suitable for a small room or a balcony.

Sport Complex Carousel "Adler" has a pleasant natural colour which perfectly fits any interior.

Swedish walls have become an essential attribute of many homes. Thanks to Swedish ladders it is now possible to do sports professionally and stay in good shape not only in a gym.

Order Sport Complex Carousel "Adler" and get a set of training equipment that will strengthen your child's immune system and will give a lot of joy.

Characteristics:

Height - 243 cm.
Width of the ladder – 64 cm.
Width of the pull up bar – 96 cm.
The distance from the wall to the pull up bar - 70 cm.
Maximum customer weight for the pull up bar – 120 kg.
Maximum customer weight for the gymnastic equipment – 80 kg.
Material – pine / birch / metal.
Complete with: pull up bar, bungee jump, gymnastic rings, climbing rope.
Frequently bought together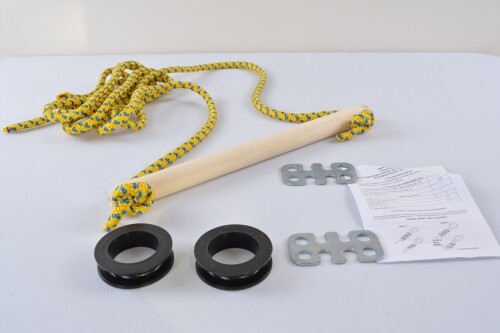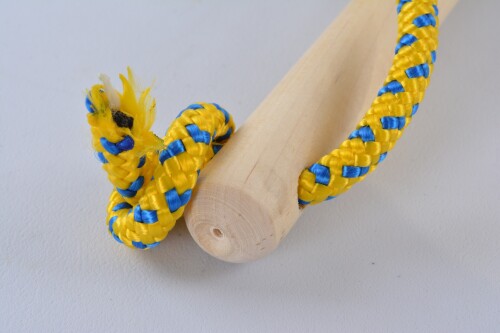 Trapeze for swedish walls
Length of rope:
Regulable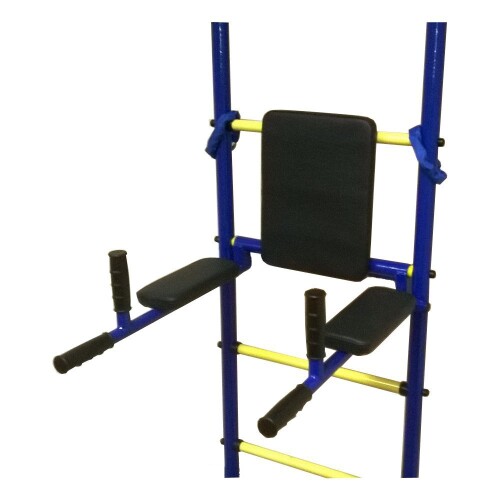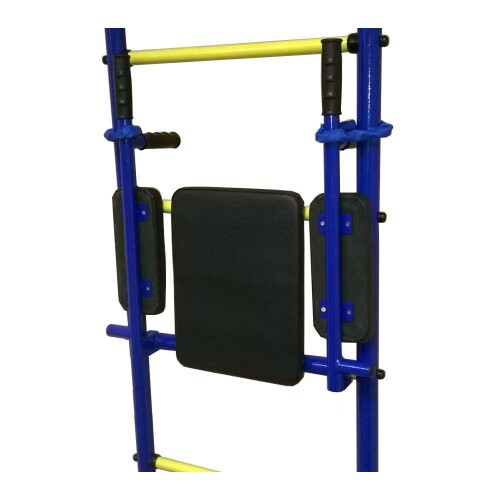 Adjustable canopy for press Pioner
---

Reviews Morex.lv
Risto
a week ago
Excellent service - bought an AM Fusion SUP board - with a great on-sale offering price - on Wednesday evening. And on Friday morning, it was already delivered to my doorstep. Absolutely great, keep up this kind of customer-oriented service (Y)
Stėja
a year ago
I ordered cosmetologic chair/table from this company to Lithuania. Read the reviews and choose to buy from Morex than from my own country selling companies. I was suprised by the fast shipping! They shipped it very fast, pretty got it the other day. The problem was with the DPD couriers who somehow managed to lost the huge package for a few days and damage it. But after some calls and searching the package was found. The chair itself is in good quality, inside of the package wasn't damaged, so I am happy. Your customer service is amazing, got replies in email very fast! Thank you so much! Will be definitely ordering more.
Vjatseslav
2 months ago
This is one of the best online experiences I've had. Delivery was lightning fast and flow was smooth. Keep up the good work!
Eric
10 months ago
Ordered online and asked to prepare my order for prompt collection. Everything was prepared as I arrived, upon paying the order I got a discount voucher in value of 5e, got some other useful stuff offered I did not even imagine needing, paid the additional goods, got the 5e off, and retained another 5e voucher for the next deal. Great and helpful staff, cracking jokes and responding well to my silly ones. Good job. Commended and recommended.
Ольга
a month ago
Very good shop! fast , convenient , on time , excellent service and level of service ! You are the best!