10:00-19:00 on working days
10:00-17:00 on weekends
Overlay - go-kart for a two-wheeled board with regulation
Overlay - go-kart for a two-wheeled board with regulation
Code:
00009453
| | |
| --- | --- |
| Size | 100x55 cm |
| Height | 31 cm |
| Max weight | 130 kg |
| Weight | 3.5 kg |
| Type | Velokart |
| Guarantee | 2 years |
The overlay is a revolutionary gadget that will transform an electric skateboard into a fast mini-go-kart in seconds and will provide a fantastic, completely new driving experience!

The stroller guarantees an amazing experience and a lot of fun, will allow you to spend a great time and diversify the fun in the fresh air.

Driving a mini-go-kart is straightforward and you can learn to use it properly immediately . To drive forward, push both handles on the sides of the vehicle at the same time. When braking, pull the handles towards you, just like the handbrake on a car. If we want to turn, we only use one handle and the other stays in a neutral position. While driving, keep your legs freely on the supports.

The overlay takes up little space, so its storage or transport is hassle-free. Thanks to its small size, we can successfully take it outdoors or on a trip.

The product is great fun for everyone, regardless of age and gender.

It is perfect for people starting their adventure with the equipment as well as for advanced users.

The electric board cover is the perfect gift idea for many occasions, which will undoubtedly bring a smile to a small face and win many hearts.

SPECIFICATION

color: black and orange
material: steel, iron, polyurethane
wheel: polyurethane
maximum load: 130 kg
length adjustment: 40-60cm
dimensions (length / width / height): 100/55 / 31cm
weight: 3.2 kg
weight with packaging: 3.5 kg
* the board is not included in the set.

Frequently bought together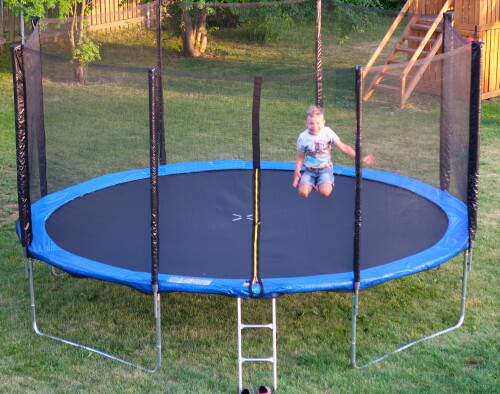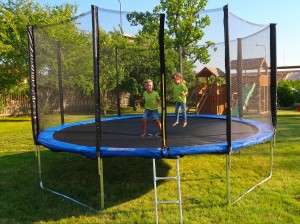 Trampoline 427 cm with safety net and ladder 14ft (4.25 m)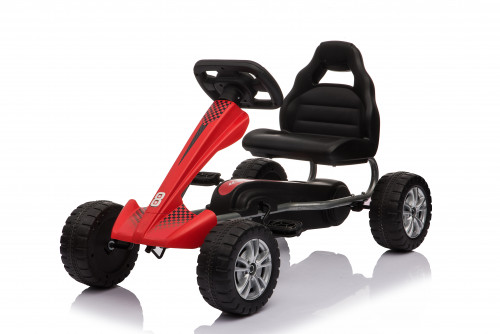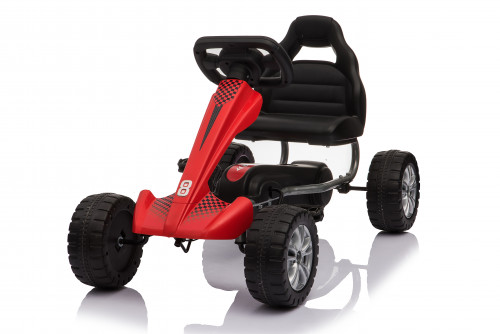 Velokart (Velomobile) Go-Kart 1801 Red (3-6 years)
---

Reviews Morex.lv
Stėja
a year ago
I ordered cosmetologic chair/table from this company to Lithuania. Read the reviews and choose to buy from Morex than from my own country selling companies. I was suprised by the fast shipping! They shipped it very fast, pretty got it the other day. The problem was with the DPD couriers who somehow managed to lost the huge package for a few days and damage it. But after some calls and searching the package was found. The chair itself is in good quality, inside of the package wasn't damaged, so I am happy. Your customer service is amazing, got replies in email very fast! Thank you so much! Will be definitely ordering more.
Andrei
4 months ago
Good place to buy stuff! Cheap and fast delivery. only 1-3 days from Latvia warehouse to Estonia.
Risto
6 months ago
Excellent service - bought an AM Fusion SUP board - with a great on-sale offering price - on Wednesday evening. And on Friday morning, it was already delivered to my doorstep. Absolutely great, keep up this kind of customer-oriented service (Y)
Eric
a year ago
Ordered online and asked to prepare my order for prompt collection. Everything was prepared as I arrived, upon paying the order I got a discount voucher in value of 5e, got some other useful stuff offered I did not even imagine needing, paid the additional goods, got the 5e off, and retained another 5e voucher for the next deal. Great and helpful staff, cracking jokes and responding well to my silly ones. Good job. Commended and recommended.